Family Owned
50 Years in Business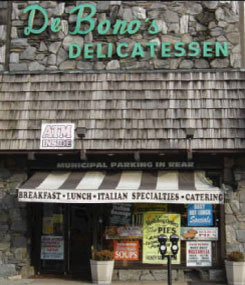 DeBono's Delicatessen has been in buisness for over 50 years and serve only the finest food money can buy. From just a takeout sandwich to a party for 50 people, you will be served with only the freshest meats, vegetables, pastas and spices.

Everyone that walks thru our doors is treated like family and we do all we can to create the menu that's right for your occassion, we're Italian, you don't need to tell us how important the food is.

We are conveniently located at 13 North Village Ave., in the charming village of Rockville Centre.

Simply Lunch
Healthy Home Cooked
Everyone has the time to eat a lunch that is healthy as well as delicious. Take a look at our menus and I assure you, your mouth will water from the selection of choices from sauteed chicken in an artichoke and caper sauce, to a traditional Reuben sandwich. Perhaps you prefer an egg salad BLT wrap with a side of homemade soup, or maybe a fresh seafood salad. The coffee is always hot, the food alway fresh, so please do stop by, say hello, and let us prepare you lunch.

Catering your next Event
Breakfast to Dinner and beyond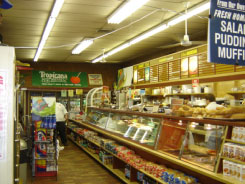 Entertain with confidence because DeBono's Delicatessen will handle everything for your next catered affair. Perhaps you've invited a few friends for Sunday Brunch, a family reunion or an office breakfast meeting, we will cover every detail of the event so you never need to worry. Breakfast, appetizers, entrees, heros, side dishes, soups, desserts, and fresh fruit platters and of course, every condiment will be taken care of. Please browse thru a sample of our menus and consider our family to help your family with your next catered affair. Thanks, the DeBono Family

cheap nfl jerseys